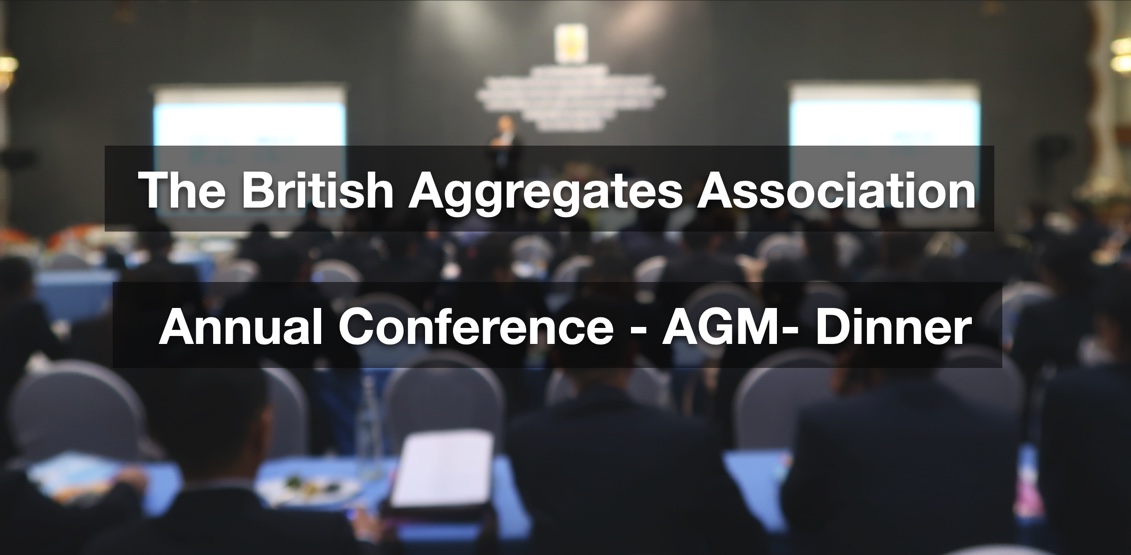 Lawrence Waterman OBE
Founding Partner
CFIOSH CFFOH PFRSPH Hon FFOM FRSA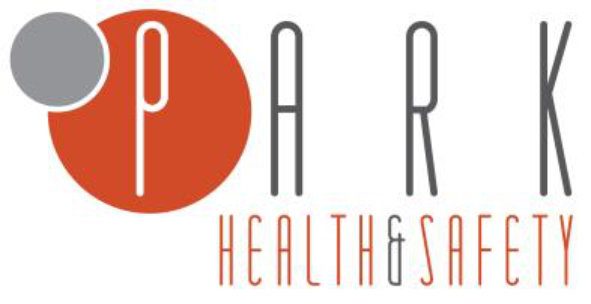 Lawrence continues to work on large construction programmes, with roles with a number of both projects and major construction companies. He also acts as an Expert Witness in a variety of legal and arbitration cases. He spent nearly 10 years as special advisor to the Chief Executive of the London Legacy Development Corporation, as it transformed, opened, operated and continued to develop the Queen Elizabeth Olympic Park. Lawrence was Visiting Professor at Loughborough University for many years, is Past President of IOSH, is past-Chairman of the British Safety Council, remaining a Trustee, was Project Director for Constructing Better Health, and Director of HS&E for the Battersea Power Station development. He is the Independent Chairman of the Strategic Forum for Health and safety in the Mineral products Sector. Lawrence was Head of Health and Safety through all the stages of preparation, construction, operation and handover of the facilities and infrastructure for the London 2012 Olympic and Paralympic Games. This programme of works was the healthiest and safest in UK history; it continues to act as a benchmark, and inspiration, to others.  A recipient of the Institution of Civil Engineers Medal for Safety in Construction in 1995 and 2012, of the President's Medal for contributions to civil engineering, and in 2005 of the RoSPA Distinguished Service Award. Lawrence was appointed OBE in the Queen's Diamond Jubilee Honours. He continues to work as a Founding Partner within the Park Health and Safety Partnership, a multi-disciplinary team of safety advisors, occupational hygienists, psychologists, and health practitioners.
WWW.PARKHS.CO.UK 01296 310450
MIDSHIRES HOUSE, MIDSHIRES BUSINESS PARK, SMEATON CLOSE, AYLESBURY, HP19 8HL
Understanding and improving plant performance

Some of the critical issues affecting the industry are rising energy costs and loss of production.
In this session Chris Evans will discuss how to implement energy saving solutions and introduce the concept of predictive maintenance and deploy added value services like Mitsubishi Electric's Drive Solutions Centre to ensure continuity of production.
Additionally he will explain how automating and digitising the production process even further, can be achieved in manageable, cost effective steps
Chris joined Mitsubishi Electric UK in 1995, initially as a Project Engineer providing field
based engineering support.
Since 2000 Chris has been part of the Senior Management Team and now heads up the Vertical Industry Group, responsible for developing business in a variety of vertical sectors, including aggregates and quarrying.
Chris' background is in control system design and previously worked with machine tools, material handling, conveying systems and access control.
Chris is an advocate of intelligent manufacturing and the road to digitalisation and Mitsubishi Electric has helped many companies start on this journey by implementing a phased approach to achieving the intelligent manufacturing goal.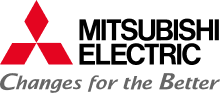 Business Development Manager – Vertical Industries and Project Group
Mitsubishi Electric Europe – Automation Systems Division

Sustainability Report – 'top of the class', 'could do better' or 'see me'?
Having worked in sustainability throughout his career, Miles provides his assessment of the progress the industry has made thus far. Himself having tried, succeeded and often failed to make a difference in this important area, Miles looks at the core topics and offers a view what needs to be grasped and how. We should have significant pride in past achievements but look forward with an attitude that recognises the difficult but not insurmountable challenges ahead.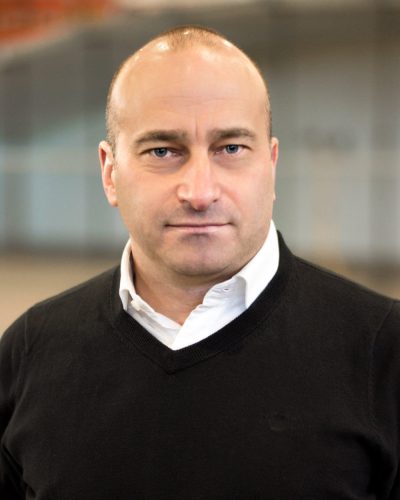 Miles worked for Aggregate Industries for 17 years, ultimately performing the role of Sustainability Director, an executive position holding responsibility for a wide range of corporate services. During this time, Miles led his team to achieve many industry 'firsts' in disclosure, carbon foot-printing and long term partnerships with the academic and third sectors. Subsequently Miles took a post as Business Development Director of the Building Research Establishment leading several business units in the UK, USA and China as well as directing group commercial activity. Miles is now an independent sustainability professional who alongside management consulting also runs two circularity start-ups in minerals and polymers.
Miles has a PhD from the School of Management, University of Bath, is a Chartered Environmentalist, an Honorary Fellow of the Institute of Quarrying and a Fellow of the Institute of Environmental Management and Assessment.
Cai & Watkins Consulting Limited
London, Greater London, England, United Kingdom
+447803968752
miles.watkins@cai-watkins.com
It is now possible to digitally measure, store and analyse data throughout the entire drill and blast process starting from surveying and designing the blast to measuring the resulting blast performance. Use of drone photogrammetry surveys, cloud-based storage of digital blast specifications, applications to record infield drilling and explosives measurements and the ability to perform fragmentation analysis based on post blast drone surveys, allow for a fully digitised blasting process.
In conjunction with mobile plant telematic monitoring systems and measuring energy consumption of the crushing process, it is now possible to accurately review and quantify the impact that the drill and blast process has on the energy requirements of a quarrying operation. This therefore provides the platform to drive continuous improvement in reducing the overall carbon footprint by increasing the overall efficiency of an operation.
Dr. Liam Bermingham
Qualifications: Mining Engineering and a PhD Graduate of the University of Leeds. Liam's PhD was in The Prediction and Control of Air Overpressure that Arises as a Result from Quarry Blasting.
Current role: As a Senior Explosives Engineer, he possesses extensive knowledge of blasting operations and digitized techniques. Liam represents EPC's blasting technical interests to both customers and the wider blasting community and provides a high level of technical blasting engineering advice within his role. Areas including safe and efficient use and application of explosive products, environmental impact and monitoring, blast optimisation, and the research and development of EPC-UK and EPC Metrics' products and services all feature within his technical capabilities.
Professional achievements: Liam has co-authored 6 blasting related publications for organisations including the ISEE and Fragblast. His presentation, 'Digitization, Evolution at the Interface Stream' was critically acclaimed at Hillhead's virtual exhibition in 2021 and covered key technologies and techniques put in place to improve quarrying operational efficiencies by focusing on drilling & blasting.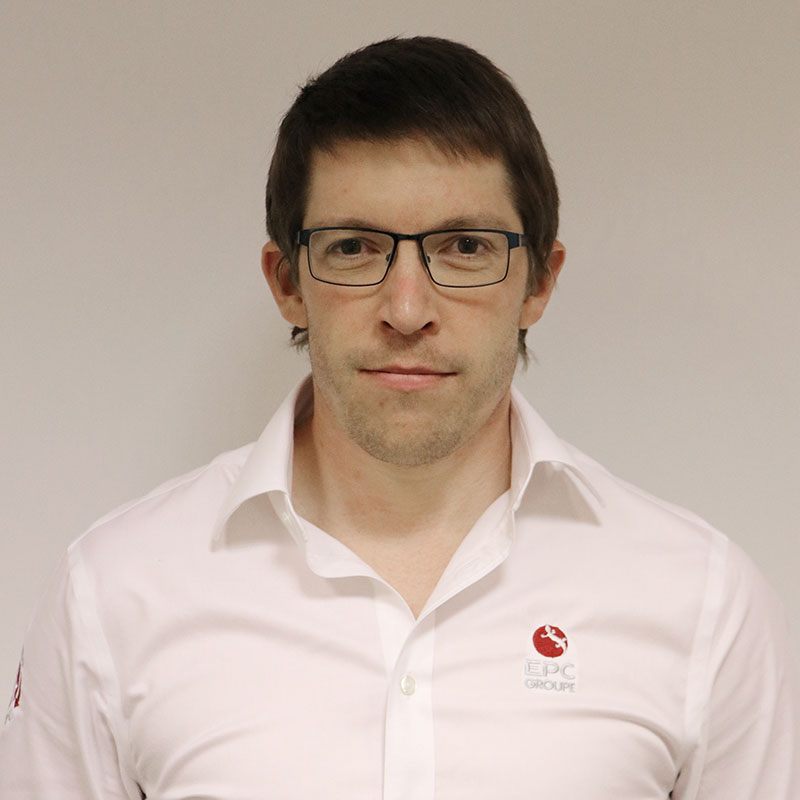 He has recently prepared and presented an EFEE paper detailing the new possibilities to digitally measure, store and analyse data throughout the entire drill and blast process. In addition to his academic achievements, he has shotfiring, explosive supervisor and quarry operations management experience.
Current projects: Part of Liam's focus at present is his work to further develop EPC Groupe's digital blasting package 'Vertex', a fully automated blasting
data capture solution that has supported multiple engineering studies in blast optimisation to date.
Looking to the future: "Moving forward, our industry will benefit from the wholesale move to digital blasting and the opportunities presented in terms of datamining," he explains. "Added to this will be improvements in the ever-increasing precision with which we apply explosive energy to any given rock mass, a development based on scientific methodology to produce optimal fragmentation for customers."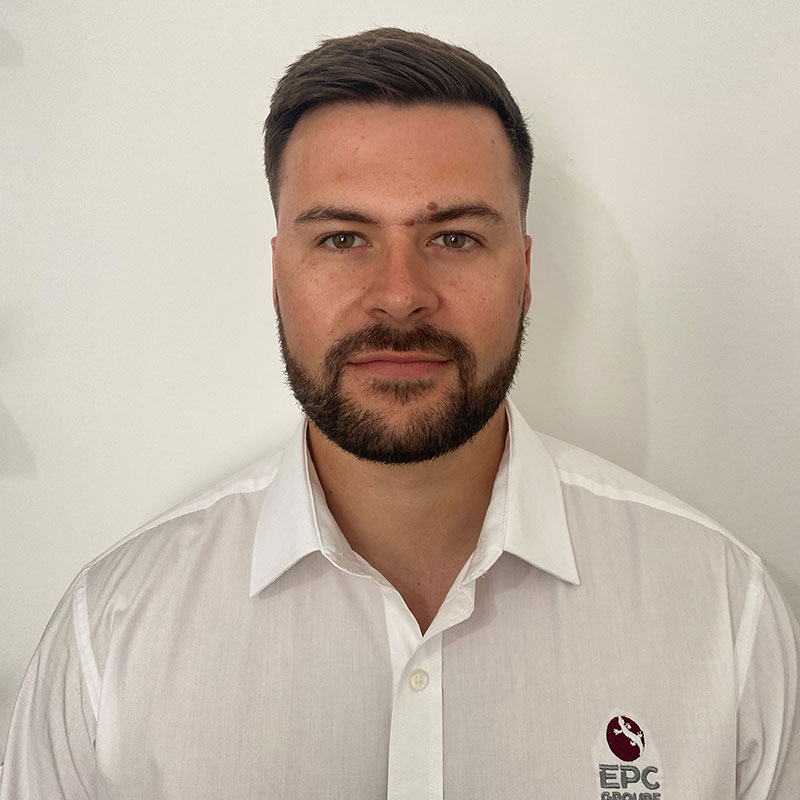 Dan Richards
Qualifications: A BEng in Mechanical Engineering from Oxford Brookes University. A Masters in Mining Engineering from the Camborne School of Mines within the University of Exeter.
Current role: Dan is an Explosives Engineer, keenly involved in EPC Metrics' service and capabilities. He draws on a strong academic background and his experience in the field to provide in-depth knowledge on subjects related to blast design, environmental compliance, use of drones, and blast performance analysis. In addition, he has practical shotfiring experience and offers advanced technical support to customers and in-house teams, specialising in adding value to businesses through the application of the latest techniques and technologies, optimising performance and improving operations. "Digitizing the quarry is about so much more than simply saving paper – which is a noble cause in itself – it's about accuracy, reliability, and transferability; together with all the additional benefits that come from utilising EPC's machines effectively in the digital era." Dan says.
Professional achievements: Dan is a member of both the Institute of Quarrying and the International Society of Explosive Engineers. Adding to his skillset he is a qualified Fixed Wing and Multi Rotor Drone Pilot, MPQC Shotfirer and Explosives Supervisor.
Current projects: He is putting considerable work into both digitization, data utilisation and mine-to-mill processes to allow for increased efficiencies and optimisation within the quarry environment.
Looking to the future: "The technical evolution within drill & blast processes has come a long way in a short amount of time and shows no signs of slowing down," Dan says. "I believe that soon more systems will be able to capture and effectively utilise greater quantities of data from the mine-to-mill process, allowing for increasingly effective practices and operations to be achieved using a holistic approach."
We are EPC-UK. A leading UK force in the field of commercial explosives and drilling & blasting services.
info@epc-groupe.co.uk – Tel: +44 (0)1773 832253 – Fax: +44 (0)1773 520723
IQ & The National Stone Centre – Inspiring for Generations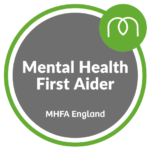 The paper will cover the vision of the project, how it has developed and the opportunities it creates for the industry in promoting the industry, careers and professional development.
The Institute of Quarrying (IQ) and National Stone Centre (NSC) have merged. Together we will work to inspire people to engage with the origin, the industry and the history of stone.
The vision is to create a world-class visitor experience and an internationally significant centre of excellence for the quarrying and mineral products industry.
There are three core objectives for the project:
Establish a Centre of excellence for the Industry skills

Create a focal point to engage and showcase the industry to schools, colleges and the public

Inspire the next generation of Industry professionals

An up-to-date photo and biog. of yourself.
James has been the CEO of the Institute of Quarrying since 2017.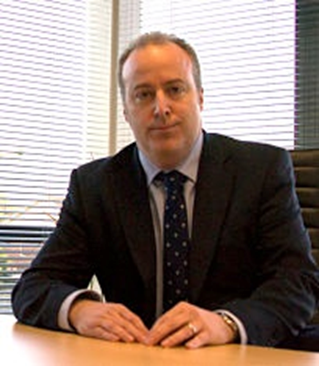 The Institute of Quarrying's chartable objective is to advance the science and practice of quarrying internationally in the interests of the public at large. It achieves this through supporting professional development, through education and training, especially with its partnership with the University of Derby and the Centre for Mineral Products. IQ's Branch network provides technical events and networking support for members across the country.
Prior to his current position James held senior roles within the professional membership sector with IOSH and IEMA supporting members in education, best practice, and standards development.
After studying for a degree in Environmental Science and post graduate qualification in Town and regional planning James's early career was spent within the timber industry.